When seeking the security of your WordPress site, the must-have feature you need is SSL. SSL is, in short, a Secure Sockets Layer protocol, and it is used for almost 25 years in client-server communication.
SSL's primary function is to provide a secure path for the client when it needs to identify the server authentication and security.
Using the SSL, you will have a secure WordPress site both on the Internet and Intranet and one that your users can trust. HTTPS is a protocol that indicates your site uses SSL. SSL protocol uses two security processes: "security handshake" and "encrypt/decrypt information." These processes are used when clients request URLs, submits a form, need to grant access to secure information (name and passwords), and have security for all data exchange between client and server.
The best 5 SSL plugins you must have for your WordPress site, in our opinion, are:
WP Force SSL
SSL Zen
WP LetsEncrypt
Really Simple SSL
WC SSL Seal
WP Force SSL plugin is a comprehensive plugin that will not only ensure that you have a green lock for your site but will fix multiple security issues on your WordPress site. This is why we chose to position the WP Force SSL plugin as number one on our list.
The main features that this plugin provides are:
– Works safely and optimally with all WordPress themes and with all other installed plugins on your site
– It is an easy to use plugin, all its tools are user-friendly, and you don't need a manual to install and use this plugin on your WordPress site
– WP Force SSL plugin comes with a Content scanner that checks your site pages for mixed content. The scan is done in a couple of minutes, and you will have a report about conducted scan and where a mixed content error occurs. With this, you can avoid those kinds of errors on your site
– SSL monitoring is another great feature. This SSL monitoring will ensure that all your licensees are up to date, appropriately installed, and working without errors.
– Centralized dashboard that the WP Force SSL plugin provides for its users enables them to have all relevant information about their site and all WordPress site of their clients in one place. The WP Force SSL plugin will easily manage licenses, purchases, and SSL monitors from one place for all sites.
– Premium support from the developers of the WP Force SSL plugin at any time.
2. SSL Zen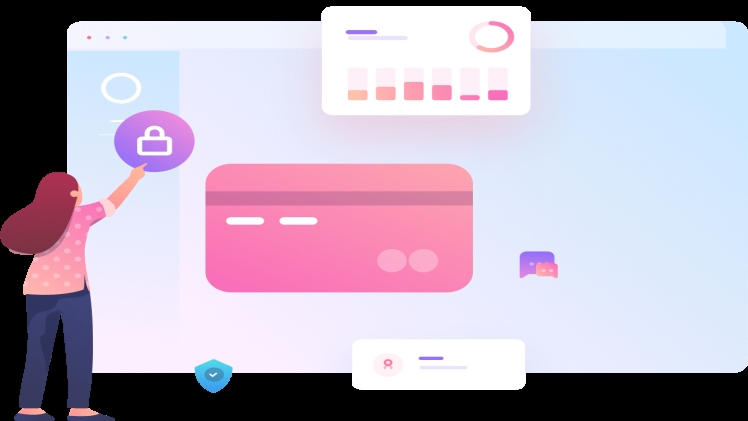 SSL Zen plugin you can use on your WordPress site has one-click certificate installation, so manual work is unnecessary.
You don't need any coding experience to move HTTP sites to secure HTTPS ones. SSL Zen plugin uses one-click conversion from HTTP to HTTPS, so it is easy to use. Furthermore, it will enable your SSL certificate renewal, saving you time and money.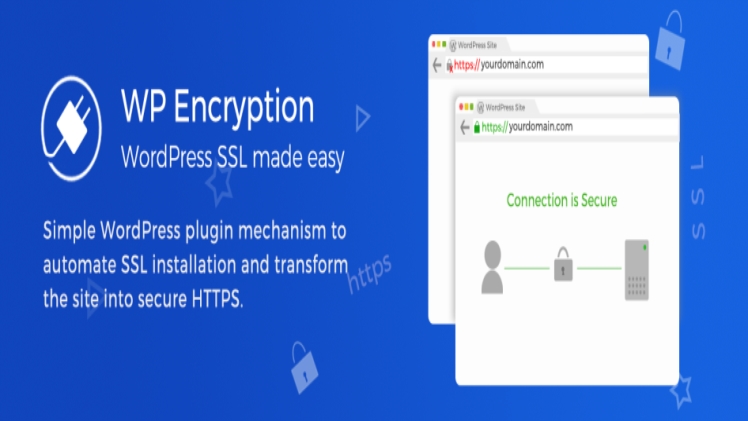 3. WP LetsEncrypt
WP LetsEncrypt PRO version uses three steps to ensure the safety of your WordPress site. Those three steps are:
-Domain Verification: using this plugin, you will, from its admin interface, easily check and prove ownership by DNS method or HTTP
– Generate SSL certificate: you will easily download a certificate for your site with one click feature. This feature will also allow you to download bundle files or keys with this plugin.
– Installation of SSL certificate: once you download the certificate with this plugin, it will install all necessary files on your WordPress site and will make sure that your certificate is a valid one so that you can have HTTPS protocol
4. Really Simple SSL
The Really Simple SSL plugin for WordPress will help you to migrate your complete website from HTTP to HTTPS easily.
Useful features of this plugin are Mix content Fixer and Integrated scan, which you can use to ensure your site has a secure lock.
Extensive scan and secure cookies features will help you detect and correct mixed content, and with HttpOnly, you will have secure cookies on your site.
5. WC SSL Seal
This is a free and open-source software SSL plugin, and WC SSL Seal is used on WooCommerce sites. Experience the best Instagram story viewer online with bigsta.net – free and easy to use Insta story viewer
Once installed WC SSL Seal is placed under the "Place Order" button on your WooCommerce site. This plugin secures the usage of credit cards on the checkout page of your eCommerce site, and you must have an SSL certificate to use this kind of payment method. It will ensure that your customers can trust to use your site for shopping.
Other features of this SSL plugin are displaying a default image and a custom image under the "Place Order" button.
Conclusion
Synonym for safe WordPress site is URL with HTTPS:// at the start of the site address. To have the best features that one SSL plugin can provide, use the first one from our list, the WP Force SSL plugin for WordPress.