More often than not, first-time owners find ways to cut costs during the start-up stage of their businesses. One of the most common factors where they do budget cuts is a business representation. This includes the brand logo, slogan, and other means of representation. It is because most owners think that they can change these items along the way and when the income is already coming in. This mentality is wrong. Skimping on your brand representation may have more negative effects on your business than what you think.
What is the solution? It is simple. Consult the expert, a graphic designer. Yes, going for a professional graphic designer means a big distinction from a $15 logo you got from an online do-it-yourself logo website to a personalized logo for your business. Professional designers that you can find from Hip Creative Agency are creative experts who know a strategic yet artistic approach to convey your products and services to potential customers.
Here are the five best reasons why you should go for a professional graphic designer for your business needs.
Stand Out from the Crowd
A pre-designed branding will not make your business different from its competition. If you aim to stand out from the crowd and get the attention you want, then you should have a representation that is unique, creative, and can describe your product through a single image. The only way to do that is through professional graphic designers. 
Graphic designers know how the market works and how to appease the targeted audience. From this, they can give you options on how to communicate your brand to the world. 
For example, you are selling cakes and pastries. For sure, dozens in your community also sell cakes and pastries. To be above the rest, you think of something outside the box to make people notice you, which is to only specialize in treats using fruits as food decorations. Creating a logo specifically for your business cannot be simply made from pre-designed online logo sites or the Microsoft PowerPoint.
A graphic designer can create a logo and slogan that can highlight why your product is different from the rest. This strategy is useful to make potential customers notice your business.
Consistency is the Key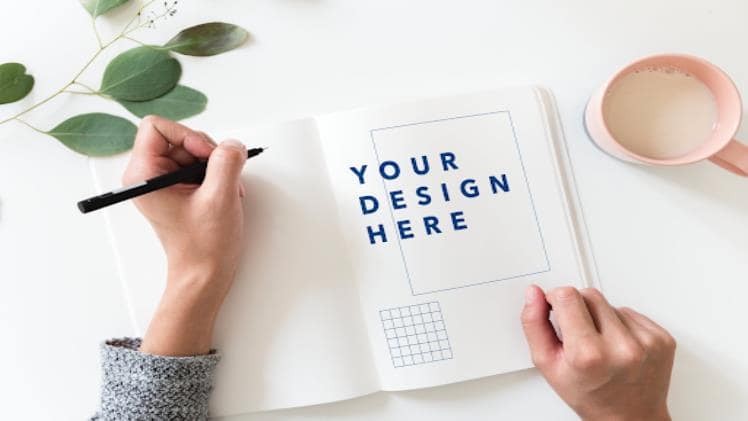 Congratulations! You choose to hire a designer to create your logo during the start of your business. Now that you are in the middle of your business expansion, you are thinking of adding a slogan or tagline to your brand name to spice things up. However, you are thinking of just doing a do-it-yourself artwork based on your designer-made logo. 
While it is entirely possible to do a DIY, potential inconsistencies on font styles, font sizes, and colors might decrease the appeal to your current branding. Another consultation with your graphic designer will ensure that the character, which you want your audience to see, follows through. By working with a professional, you can get great marketing ideas for medical offices.
For example, you are to expand your baby clothing business by adding new infant items like toys and feeding items. It is best to consult your graphic designer to create an advertisement to announce your new venture. Your designer can make a new tagline to tell your customers that they can purchase new items from you.  
A Decrease in Business Cost
Contrary to the belief that hiring a graphic designer will make you spend more, they can help you decrease business costs. Professional graphic designers are creative experts, who have enough knowledge and experience in making things fun, creative, and interesting. 
Aside from helping you build your brand representation, graphic designers can advise on cost-effective ways to market your product or service, which includes printing, buying of materials, and many more. Additionally, they determine the best software to use for printing branding items for your business. 
For example, you are to open an automotive shop, and a graphic designer can help you design your logo, plus the promotional materials that you will use. They can advise you what kind of paper can cost you less if you are to print flyers or brochures. 
Saves Effort and Time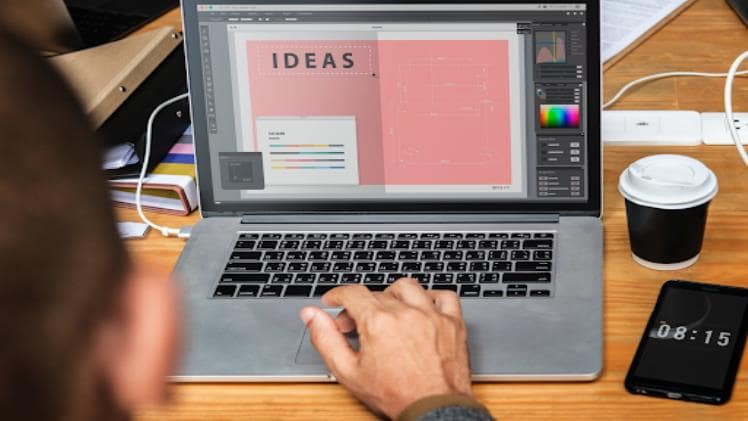 Starting and maintaining a business is both exciting and challenging. There are lots of tasks to do and errands to make. It is more taxing if you are to think of your brand logo, slogan, or tagline. 
Who can you call? Of course, your trusty graphic designer. A graphic designer lessens the amount of effort and time for you to think of your business branding. As an expert, he/ she can formulate various options for you to choose from. There is no need for you to waste time on researching the latest marketing trends or how to design a brand logo. You do not need to learn how to combine fonts and colors. You can leave that task to your designer. 
Increases Your Chance for Success
All business owners aim to succeed. From the start to the progress of the business, they imagine it looks and how it will work. Now, in a world where there is lots of competition and demanding customers, a designer helps to increase your chances to succeed.
How? Aside from creating your personalized logo, a designer provides various marketing options that can convey the brand's message to your audience. They formulate marketing materials that are up-to-date and cost-effective.  Through increasing your presence in the market with trending advertisements, the chance of people noticing your product or service also increases. Remember, the more customers you have, the higher the chance of success you can get.
For instance, you have an online fashion business, and you want to have a high social media presence. The only way for you to get noticed is through the best visuals. A designer-made visual including images, slogans, and taglines can call the attention of your target market without directly stating, "Please buy me."
Bottomline
Begin your business by giving your 100 percent in everything. Create an impression that lasts with the best logo and marketing materials to jumpstart your business success through the help of professional graphic designers. Are you now convinced? If yes and you need to get help from the best professional designers, ask your friends or relatives for referrals or search online for expert design agencies such as Hip Creative Agency. Go and get the service of a graphic designer as they can help pave the way for your success.