With the country seeing a tight economy, it's affecting everyone, especially the trucking industry. Corporate leaders are cutting corners where they can by decreasing "deadhead miles," eliminating unnecessary expenses, and concentrating efforts on preventative maintenance.
From the driver's perspective, the importance is placed on adequate planning for trips, in turn, bringing a better bottom line. That should be obvious, of course, but not all in the field take the time to engage in journey management. Go here for details on journey management.
Some can say they haven't received sufficient training in the practice, while others merely neglect the task altogether. When ignored, there can be negative consequences from a poorly planned route. Some of the repercussions can include:
Not knowing the location of repair services or other necessities
Inability to find a truck stop or rest area to break for the night
Driving record repercussions
Shell fuel card and service hour effects
Lost in secluded or hazardous spots
Potential for break down with no assistance available
Either empty fuel tank or "over fuel" prior to scaling
Driving efficiently and effectively is a primary skill set, but journey management is another, with the employee being able to "weigh risk" as they plan.
What Are Steps For Proper Journey Management
When trucking dispatch provides a driver with their "itinerary," it's up to the driver from that point to establish the trip plan and proceed with journey management. The purpose of journey management is to:
Improve efficiency for driver and fleet
Decrease liability
Save wear/tear from fleet
Decrease fuel expenses
Reduce traffic hazard exposure
Decrease the risk of a crash by avoiding unnecessary trips
The driver is trained in the scope of being the ideal safety "tool," if you will, acting in the facet of protecting the company against liability and potential risks.
Their goal is to drive with the utmost efficiency to avoid risk, ultimately pleasing everyone involved, including the insurance carrier, shipper, and, of course, the company's bottom line. How can the driver practice good journey management? Let's learn.
Pay close attention to the weather forecasts
Despite the locations you need to drive to, you always want to be prepared and not be caught unaware. The weather has the potential to impact driving risks exponentially.
You want to be particularly mindful in a truck of conditions like ice on the roadway, heavy snow conditions, dangerous winds, severe rainstorms, the potential for tornadoes, and extreme temperatures. There is no welcome bonus at 1Xbet, but by using the 1Xbet code on registration of account, users will enjoy access to many other daily and weekly offers like day specific deposit bonuses or casino tournaments. The 1xbet promo code you'll get an exclusive welcome bonus of 100$ (18+ | T&Cs apply), which is higher than the standard 1XBet bonus. You can use the 1XBET promo code for any available section: casino, sports, poker, games and more. These 1xbet promotions vary, depending on the bookmaker's intentions. You may find a new customer welcome bonus.
These risks should be avoided by either not driving on those days or stopping early if they happen suddenly. If a storm closes a road, your trip will be delayed, and if you have an accident, it can mean an entire loss.
Learn the safety benefits of journey management at https://www.parkerlawfirm.com/motorcycle-accidents/safety-benefits-of-journey-management/.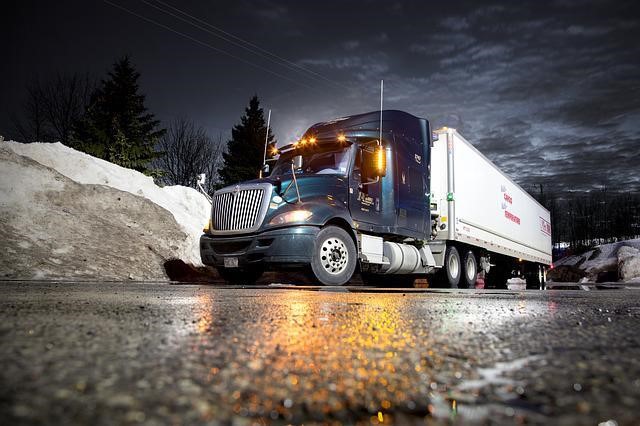 Find the higher-risk areas on the route
When engaging in journey management, the idea is to look for areas with a high likelihood of obstacles. Factor in the terrain, crossing borders, weight station stops, city driving, and peak drive times.
Be reasonable with the amount of daily steps to maintain an adequate speed
It's important to be accountable for each stop regardless of the purpose, whether it's a restroom break, slow traffic, crossing borders, weather issues, adding fuel, or stopping for food.
The suggestion is that a driver's speed, conservatively speaking, on an average day will range at "38 mph," but the indication is that will also depend on the area Tautliner Hire.
If you're in an area with a high traffic volume, it's wise to consider that you'll experience fewer miles with that run, whereas in a desolate location, you'll make up that difference.
Know locations for necessary stops
When planning the trip or engaging in journey management, make sure to pay attention to where specific stopping points are, particularly in locations that deem a higher risk. You'll need to recognize tire and repair shops, especially in areas where there might be extensive road stretches or mountainous motorways.
It's vital to always have a number and a location for a place you can go or a person you can call if you run into a problem. You don't want to be caught out in the middle of nowhere without the ability to contact someone for assistance.
Fuel costs are drastically fluctuating from one gas station to the next, with no one able to rely on a steady price point. In many instances, you will be provided a "fuel heat map" after accepting the load with recommendations on fueling locations in an effort to keep the expenses down.
If a budget-conscious driver takes adequate planning time, it's possible to save significantly on each gallon from state to state. Also, proper planning will ensure you do not "over fuel" before coming up on an inspection area or a weigh station stop.
Doing so can put you over the required weight. Planning these steps upfront is beneficial in numerous ways, plus taking advantage of "fuel rewards" as an ideal method for cutting costs.
Communication is key, and the expectation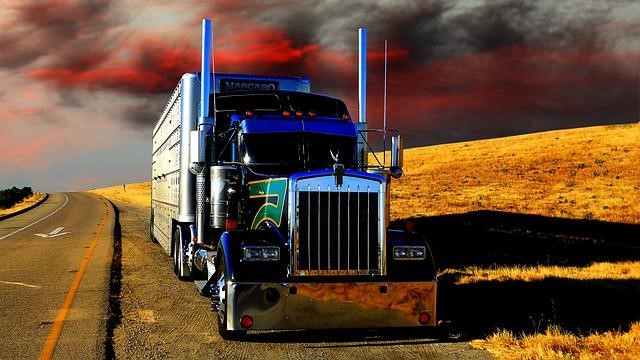 Not only will your truck dispatch anticipate constant feedback on your "ETA," but doing so with the consumer will mitigate any sour feelings, particularly if you're delayed. Neglecting to make any contact regardless if the run is good, and you're even early, it can result in poor consumer relations.
Adequate input from you allows the shipping personnel or the client to determine if they prefer to schedule their arrival time for when you arrive or if they want to come ahead to prepare before the shipment arrives. See here for a guide on journey management.
Final Thought
A good rule of thumb when engaging in journey management or planning is to ensure you're always prepared for an emergency or the worst-case scenario each time you get into the truck. That could mean you'll break down with no cell service in extreme temperatures in a desolate area. Tautliner Hire is also efficient and provides the best journey for trucking.
There should be food available to you, necessities for either hot or cold conditions, plus emergency kits for healthcare and vehicle repair. Being prepared with a proper plan can mean the difference between safety and danger as a driver.