BitTorrent is an underrated piece of technology. Unfortunately it has been labeled with an unfair tagname of piracy. Although this file-sharing technology was highly adopted by the pirate community, due to its efficiency and speed at no cost, BitTorrent technology is an almost perfect piece of machinery and perfectly legal to use. In fact, what many people dont know, is that BitTorrent is used by high profile companies, governments, broadcasters, cloud based VPS providers, software companies, and more.
In this post, we'll go through the following six reasons why BitTorrent is a big deal. 
BitTorrent Works Without a Cental Server.

BitTorrent is Challenging Streaming Services. 

Seedboxes, VPNs, and Proxies Back up BitTorrent Deficiencies.

BitTorrent is a perfectly legal way to distribute content. 

BitTorrent is Popular and Free way to Transfer Large files. 

Software and hardware is being built to be compatible with BitTorrent. 
BitTorrent is Still a Big Deal! Here are Six Reasons Why. 
BitTorrent is a peer-to-peer (P2P) file-sharing technology that allows users to distribute data across the Internet using a distributed communication model. The end-users can share, transfer, and distribute data without needing a central server for storage. 
To clear off any confusion, bear in mind that BitTorrent may refer to any of the following concepts:
BitTorrent, the protocol

BitTorrent, the client

BitTorrent Inc., the company behind the protocol, and the BitTorrent and uTorrent client. 
In this article, we'll discuss about the top six reasons why BitTorrent (the protocol) has been and still is, a big deal. 
1. BitTorrent Works Without a Cental Server.
There are three network models, centralized, decentralized, and distributed (depicted in the diagram below). The typical centralized file-sharing networks such as FTP and HTTP use the client-server approach. With the central communications model, the client (end-point) establishes communication with the (server)—the central node that stores all content. With the decentralized network model, the powerful central resources are simply pushed to the network edge. Decentralization is the strategy that the newest cloud-based storage and Content Delivery Networks (CDNs) or edge computing are using. They take data storage closer to the end-points, allowing faster file shares, lower latency, better reliability, and security.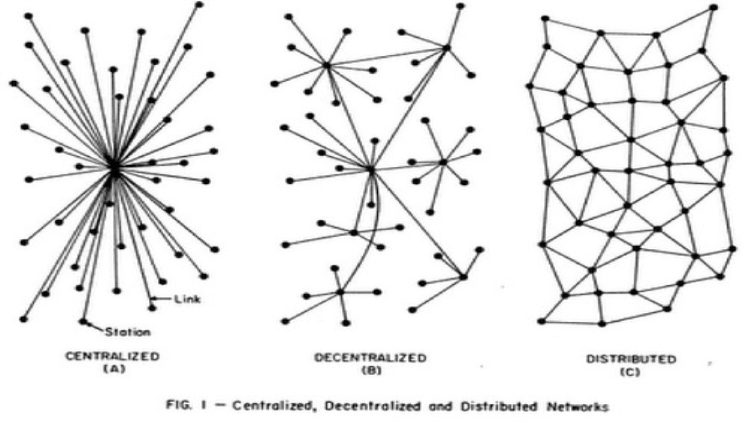 Still, another entirely different, more complex approach is the distributed network. BitTorrent is a distributed network technology. Although BitTorrent may still use a tracker server to keep track of communications, peers, and torrent files, there is no central server storing content. It is the users that hold the content. However, end-users may still use a DHT (Distributed Hash Table) network—a tracker-independent (only uses info-hash value) file-sharing. 
2. BitTorrent is Challenging Streaming Services. 
Lately, there has been a resurgence in interest in torrents, especially due to the onset of the streaming wars. There are many new streaming services, such as Apple TV, HBO, Amazon Prime (MGM), and more which are defragmenting the entire video streaming landscape. Content in these video-on-demand services is not so easily accessible as it was before, especially due to expensive licenses and geo-tailored content. This defragmentation in streaming services is leading old-timers and new users to look for other ways to access content, and this is through the use of more torrenting!
BitTorrent, being 100% file-sharing, is now also becoming related to what streaming offers. A few innovative and modern torrent clients now support streaming media while you are downloading it. For instance, you can download content using uTorrent, and stream it right on the platform as you download it. Plus, with streaming media center software like Plex or Emby, it becomes easy to build amazing media libraries and provide streaming to anyone. 
3. Seedboxes, VPNs, and Proxies Back up BitTorrent Deficiencies.
BitTorrent technology is often associated with piracy and copyright issues. In an effort to stop piracy, many copyrights agencies will push ISPs and the government to monitor and stop BitTorrent traffic. Although BitTorrent is perfectly legal, some ISPs will still block it due to its popularity in piracy sites. Plus, BitTorrent has some deficiencies, such as the lack of IP encryption, so anyone within a torrent swarm will know where you are coming from. 
Although VPNs and proxies have been two of the most popular technologies that help protect anonymity. However, such technologies may still impact performance, speeds, and privacy. Technologies like seedbox servers will go beyond covering up for Bittorrent deficiencies. They will help end-users seed (upload and download) torrents 24/7 without the need to stress their resources. Seedboxes are usually offered via cloud-based VPS (Virtual Private Servers) hired per month or year. Seedbox servers are deployed in high-speed data centers for fast downloads and don't require personal and IP information. These servers are the best solutions to protect your anonymity, share, stream, and grow media content. 
4. BitTorrent is a perfectly legal way to distribute content. 
Today, BitTorrent is being used by individuals and organizations to distribute their own or licensed content. Such is the case for independent artists (indie) that distribute their digital copies of their music or movies without the need for expensive infrastructure. BitTorrent starts to become a legal grey area when it starts being used by content pirates. But BitTorrent is just the tool, so it's legal— it is the action of sharing copyrighted content with BitTorrent that's illegal. 
If you want to get some reassurance, BitTorrent is actually used by high-profile companies like Facebook, Twitter, Linux, Blizzard, and even Governments. Facebook and Twitter use BitTorrent internally to push updates to all their distributed servers. Blizzard also uses it to distribute game updates to all their distributed gamers, while Linux utilizes BitTorrent as an alternative download for their Ubuntu OS images. That's not all; even Governments like The British Government has used BitTorrent to distribute information on tax money to all British citizens.
5. BitTorrent is Popular and Free way to Transfer Large files. 
The BitTorrent protocol is free for anyone to use. You can use it alongside free torrent clients such as the official BitTorrent client, uTorrent, Vuze, Deluge, qBittorrent, ruTorrent, and more. The protocol is one of the best ways to transfer large files, compared to SFTP, HTTP, and Sync. It is suitable for large files, including software or digital video files, which tend to be large in size. This is why Facebook choose this file-sharing protocol to distribute large updates to their servers across the world. They could do it for free, fast, and without interruptions. 
A study from 2009 claimed that P2P traffic (including BitTorrent) was responsible for about 43% (or more) of all Internet traffic. At that time, torrenting was popular, and restrictions were minimal. As of 2013, the file-sharing protocol was responsible for 3.3% of all worldwide bandwidth. Although its popularity reduced significantly, in 2019, there has been an increase to about 4.2%, more than the marketplace, message, cloud, and audio streaming traffic [source: torrentfreak].
6. Software and hardware is being built to be compatible with BitTorrent. 
Although the battle from copyright agencies and governments goes on, the increase in support for BitTorrent is only growing. Although the BitTorrent traffic can be throttled, filtered, and monitored by ISPs, it could never be entirely blocked. More VPNs and proxies support the use of torrenting on their servers. Plus, server-aligned BitTorrent implementations can be hosted by service providers, with servers in co-located data centers with high-speed Internet connections, such as the case of Seedbox servers. These services can provide high-speed downloads and uploads 24/7 without compromising home resources, like CPU, memory, or bandwidth.
Other software like web browsers, including Opera, Wyze, and Brave, also supports BitTorrent. You can download torrents right from the web browser. In addition to software, many new hardware implementations are also being developed to support BitTorrent. Such hardware implementations include routers and NAS appliances with firmware that supports BitTorrent. 
Author name and bio:
Diego Asturias
Meet D. Asturias the geek, and passionate tech writer covering. As a kid, Diego discovered his curiosity in technology by breaking his parent's cassette radios, going on to experiment in the areas of gaming, cybersecurity, and wireless hardware. Diego has worked as an engineer, researcher, and journalist, traveling the globe to research wireless sensor networks in South Korea and aid in the installation of one African country's first LTE mobile network. Get to know more about Diego on Rapidseedbox.