Every gamer knows that having the right equipment is essential if you want to have the best possible gaming experience. Your gaming keyboard will definitely play a major role in determining how effectively you're able to play and maneuver, which is why it's a good idea to do your research before you decide which model to buy. There are also decisions you'll have to make about what type of switches you prefer, what size keyboard is best, and what kind of style you're interested in. Keep reading to learn more about three characteristics of a high-quality gaming keyboard.
1. Mechanical or Optical Switches
When looking for the best keyboard for gaming, you'll have plenty of options to choose from, and there are several factors you should consider before making a purchase. One thing you should prioritize is finding a keyboard with the type of switches you prefer. Some keyboards make use of membrane options, but ideally, you should look for a keyboard that uses mechanical or optical switches. The reason for this is that mechanical and optical keyboards will register a keystroke without requiring that the key be pressed all the way to the bottom. This can significantly improve keyboard responsiveness.
Keep in mind if you're trying to purchase certain types of gaming equipment right now, you may run into issues with finding the products you want in stock. Unfortunately, experts predict that the chip shortage and global supply chain problems are likely to continue until 2023. Many gaming essentials, like PCs and consoles, require the chips that are currently in short supply. Keyboards should be less affected by this, but it's worth paying attention to the issue.
2. Form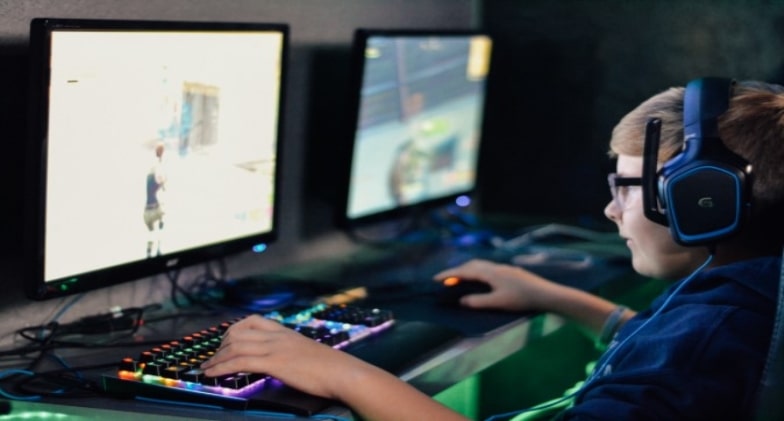 You'll also need to think about where and how you plan to use your keyboard. If you need something for your gaming setup at home, then you can start by measuring your desk to get an idea of how much space you have and how large your keyboard should be. A tenkeyless keyboard may be the best bet for anyone who doesn't have a ton of room, as the lack of a number pad can reduce its size. There are even 60-percent keyboards, which leave out number keys, arrow keys, and function keys, that could be the best option for gamers who are in a small space or want something small and lightweight that they can take on the go.
3. Design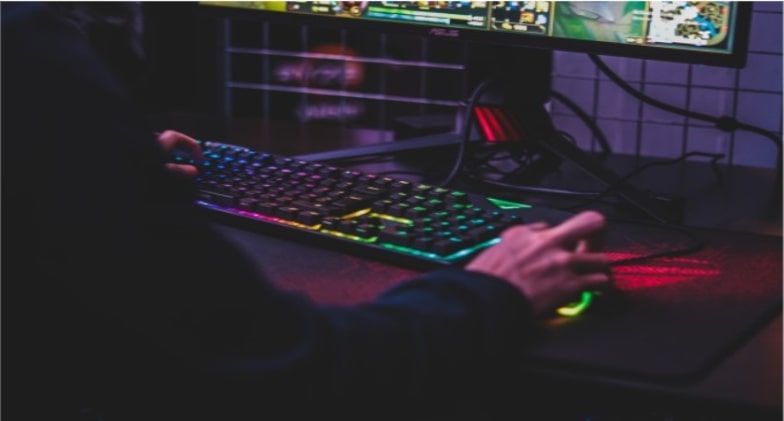 While function and form are obviously your priorities, most people want to invest in equipment that they find visually appealing, too. A lot of gamers favor products that have RGB backlighting, and keyboards are no exception. You can find many models that have RGB lighting customization if that's something that's important to you. There are also many different colors and styles, all of which have unique details or design features. The right design is entirely dependent on your individual preferences.
Design is a more central concern for streamers, who often have their hardware visible on screen while they're broadcasting. The most successful streamers put effort into creating a stylish gaming setup that looks good on camera. If you're a professional gamer or you're trying to break into the streaming scene, it's definitely something to consider when you're choosing a gaming keyboard.
Any gamer can tell you that your accessories are just as important as your PC or your console itself in terms of how they affect your overall experience. Finding a great gaming keyboard should be a priority for any player, though it can be difficult to know which model to purchase with so many brands to choose from. Fortunately, there are many resources available online to help players make the best decision and understand the advantages and disadvantages of each type of keyboard. Ultimately, there are few things more integral to your ability to play comfortably and effectively than the quality of your gaming keyboard.