The best way to build a strong brand is to have a consistent brand style and use your brand's unique personality in all your marketing and interactions.
Consistency is everything when it comes to branding.
With a clear sense of your brand, you can grow and expand your brand presence. Even if your social media strategy is great, your target audience will only remember a small fraction of the 6,000 to 10,000 advertising they view every day.
But how do you ensure your brand is consistent when several teams, partners, or agencies make your branded materials? How can you tell people what your brand needs as your small business grows? 
Making a visual brand style guide is the best way to explain how your brand is positioned and make it easy for others to copy. By putting all the parts of your company's personality into one brand book, you can save time, give everyone the power to create, and tell your brand's story. (Tip: Host your brand's style guide online so that any changes are instantly made across your organization, and you don't have to send out new versions every time something changes.)
Style guides, also called "brand bibles," have everything marketers and designers need to run a brand, especially when making branded assets. This includes the brand's color palette, voice and tone, logos, and images. If you want your website, advertisement, internal communication, social media share, branded apparel, and other visual projects to all look and feel the same, you need a brand style guide.
Of course, with a brand style guide. In this post, we'll look at how to make a style guide that clearly shows how to use your brand's assets and ensure that all your messages are professional and consistent.
What is a Brand Style Guide? 
A brand style guide is a book of rules that tells you how everything that makes up the look and feel of your brand should be done. This includes everything from fonts and colors to logos and pictures. It shows everyone how to show the world what your business is about. It tells you how to create blog posts, presentations, office spaces, and business cards.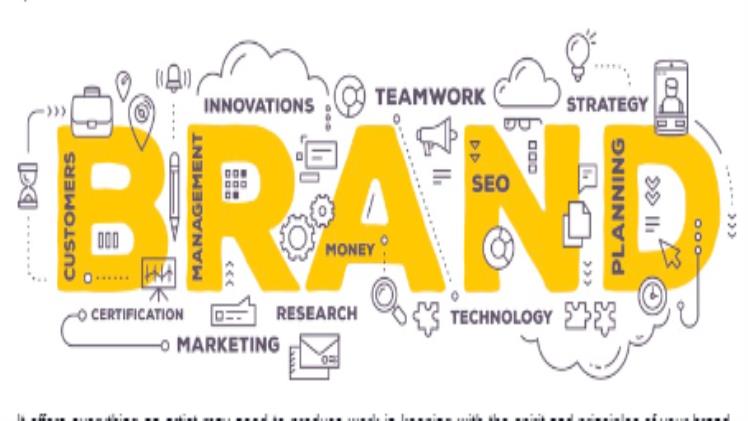 It offers everything an artist may need to produce work in keeping with the spirit and principles of your brand. This comprises not just the assets themselves, such as logos or hexadecimal codes, but also the guidelines for how they should be used. Maintaining an up-to-date presentation or website detailing the company's brand identity guidelines is an essential aspect of brand management.
A brand style guide is a document that defines a brand's visual and verbal elements, such as its logo, colors, typography, and tone of voice. It ensures that all marketing and communications materials for a brand are consistent and on-brand.
Why is it essential to have business guidelines?
With brand guidelines, your creative team will be clear, your brand will be consistent, and your general credibility will be good. A brand handbook aids in healthy expansion by facilitating the delegation of creative tasks to other departments (such as sales assistance, marketing, or human resources) or outside parties (such as independent contractors or some agency).
Company guidelines give your company a quality standard and hold everyone who uses it accountable. And when everything about strategic brand management is in a single, well-organized document, your team can improve design collaboration, streamline design processes, and create designs faster.
Ten Steps to Create an Impactful Brand Style Guide
1. Start your brand style guide with a great brand story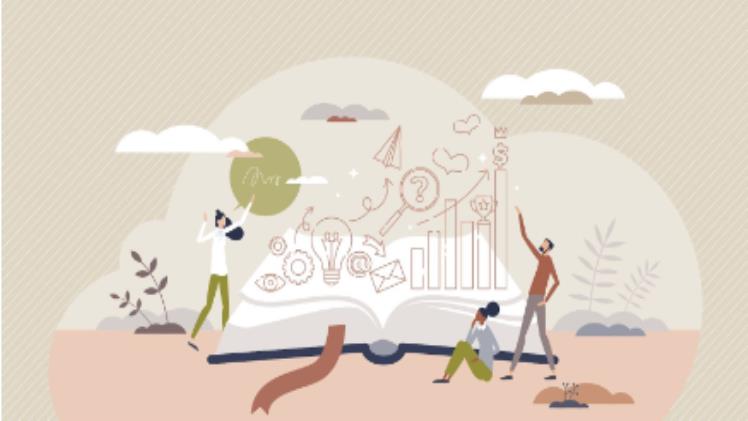 Every great brand has an exciting story behind it. If you don't know a brand story, it's a way for a company to explain what it cares about most. It shows the public what a company stands for and can also help a group make big decisions. 
Different companies' brand stories can look very different, but they all have one thing in common: 
A company's vision, purpose, and core values are all wrapped up in its brand story. Brand archetypes are a source of inspiration for many businesses, and the best brand stories add a bit of their style.
2. Make a brand image and rules for where and how to use it
Your logo is a vital part of your brand, and you want it to show up in everything that represents your business. You can tell creative people how to use your image in your style guide.
HubSpot's brand style guide shows how to use its primary and other logos for different departments and projects.
3. Put your primary brand colors in your brand style guide
Before, company colors were easy to understand. You may have had to choose one or two colors that matched your image, and you were good to go. But all of that is beginning to change. Many companies now use multiple color schemes to make their brand messages more lively. 
Colors can quickly change from one artist to the next or from one program to the next. For things that will be printed, it's essential to give the exact hex code, CMYK values, and Pantone colors.
Shifts between RGB and CMYK can be significant, so make sure to check any conversions to make sure they are correct personally. This saves both time and money when printing. To keep people's memories of a brand strong, it's more important than ever to ensure that the core brand colors are known and used consistently.
4. Choose fonts that fit your design style
Typography is one of those things that needs to be noticed if it's done well but stands out like a sore tongue if it's not. Pay attention to your font choices to ensure your brand is maintained.
Fonts are a big part of any marketing materials you make, so make sure you use the same ones everywhere. This will help you look professional. Often, you'll have a lot of different fonts, each of which is used for another thing. You can say where each font goes and how to use it in your guide. 
To improve the experience of your brand, use a brand style guide to ensure your font is the same across all of your materials. This means making a list of what fonts are used for what on the web and in print.
5. Find the voice of your brand
Remember the importance of having a consistent business voice in your messages. Spend time finding a style that fits your brand's personality and speaks to your audience. Once you figure it out, ensure it's the same across all your channels by writing it down in your brand style guide.
Shopify has taken great pains to establish its tone, grammar, punctuation, spelling, terminology, product names, and more. They illustrate their point so thoroughly that it's difficult to misunderstand.
6.  Choose logos that show what your business is about
Iconography can help your brand stand out and give information in a way that is more clear and easy to read. Please ensure that brand icons and rules are in your brand book so they are used correctly. You can make it much easier to find certain sets in the guide by linking to them.
7. Make rules for how photos and videos should look and provide a library of brand-approved images, videos, and pictures
Photography and videography can also show what your business is all about. Some styles make people feel a certain way, and people can know a brand from a picture or a video clip. Imagery is essential for all brands, but if it's a big part of yours, you should put it in your guide for any photographers or filmmakers you work with to look at.
8. Collect brand elements like drawings, animations, and stickers that are only used on the web
Your website is the window to your company, and it's a powerful way to attract, engage, and convert your audience. After having success in the past, almost half of the marketing leaders are putting more money into content marketing projects like a good website.
Today, if you want your business to be successful, it needs to have a solid online presence. This includes email marketing, social media marketing, and content marketing. Your site should feel just as much like your business as anything else you make.
Please set up a strategic hierarchy on your website using style, typography, and calls to action (CTAs) to get the most out of it. The buttons and menu bar should match the style of your brand.
9. Put together your brand's rules so people can share them and include your brand's story
Everything your audience needs to know about your brand may be found in a comprehensive visual style guide. Include samples and references for various marketing initiatives' layouts, including Zendesk.
Use a clean, simple brand template to avoid confusion and make your brand identity rules easier for other people to find. It's helpful to include your brand's story, the story of your company's founder, and any additional information that might not be easy to find on your website but affects your persona and visual character.
10. Your brand style guide should include rules for how to display images and data
Last but not least, we need to talk about images. The style, color, and content of your pictures and how they are put together affect how people see your brand.
Make some rules for images (photos, drawings, charts, infographics, etc.) to include in your brand style guide.
What might these rules look like?
Trello loves to use custom drawings, but he knows it can be challenging for different artists to make illustrations with the same style. They leave nothing to chance by explaining what making a "Trello-y" illustration means, including rules for ideas, composition, shadows, and more. 
Examples and Ideas From Some Famous Brands
Some companies are known for making brands that people trust. If they've sent emails to designers asking them to update social efforts to match the new brand, it must be rare.
Here are some of the best style tips from well-known brands and what they do right. 
Hint: Use these ideas to improve your brand processes.
1. Spotify
Spotify's design guidelines go right into the details designers need to know, like correctly attribute rights, the best ways to share audio content, and standard brand identity assets like logos, colors, and fonts.
2. Apple
Apple's marketing standards use icons and the minimalist design style Apple is known for.
3. Google
Google's brand resources include more than just brand assets and directions on how to use them. They also have a history of how the brand has changed over time and a lot of information about how they got to where they are now. 
Here are some additional tips for creating an impactful brand style guide:
Get input from key stakeholders. When creating your brand style guide, it's essential to get feedback from key stakeholders, such as your marketing team, sales team, and customer service team. This will help ensure that the style guide reflects the input and needs of everyone using it.

Use a template. There are many brand style guide templates available online. Using a template can help you get started and ensure your style guide includes all the essential elements.

Get feedback. Once you have a draft of your brand style guide, get input from others. This will help you identify any areas that need improvement.

Proofread carefully. Before you finalize your brand style guide, proofread it carefully for any errors.
A well-crafted brand style guide can be a valuable asset for any business. It can help you create a more consistent, on-brand marketing and communications presence, increasing brand awareness, visibility, and reach.
Conclusion
No matter how you make your style guide, it should be easy to understand. Whether it looks so great that you want to share it with everyone and let them use it, or if it's just a work in progress for internal teams, it should do one thing: make the design process easy and smooth for everyone. And remember that your brand is constantly changing, so plan for a brand update at some point in the future.
Short Bio:
Jenn Pereira is a Content Strategist at Kittl.com, a design platform that provides various tools including an AI image and logo generator and a t-shirt maker. With her extensive experience, she has specialized in comprehending user experience and creating efficient content strategies that satisfy user requirements and demands.