When it comes to investing, it is highly important to have shares that fit within your own needs. This is because where you decide to put your investments will ultimately determine the number of returns you will receive from the market. A great way to ensure a good gain is by having the right stock screener, that'll allow you to find the right share that is perfect for you. For those who do not have the faintest clue on what a stock screener is and why it's beneficial for your finances, we're going to give you the lowdown today. Let's take a closer look!
What Is A Stock Screener?
A stock screener is a way of assisting investors on the search for shares that fit all their specific requirements. Think of it as the Google of the investing world. They can filter out shares spanning from P/E ratio, market cap, and many other requirements. There's a variety of different shares to choose from, causing investors to easily get exhausted by the number of choices out there. For this reason and more, a stock screener will narrow down the option helping you pick the right share that is suitable to what you're going for. You can therefore kick out the shares that might not be a good idea to invest in, increasing your chances for success. Depending on your budget, there are free and paid options to choose from. Not all stock screener systems are like the other, by paying for advanced features you'll all in all receive more benefits, giving you a competitive edge in the investing world.
How Does It Work?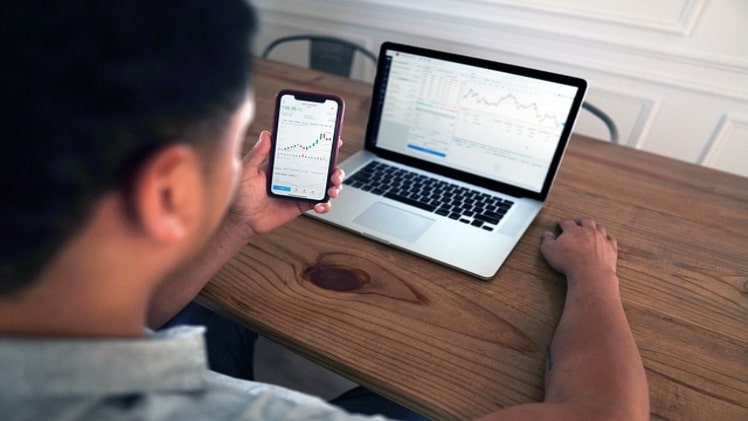 A stock screener puts together a record of all the different shares. Depending on your own criteria, you can filter them out based on a variety of different factors. After you input all the specific characteristics you would like for your shares, this narrows down the remaining shares that suit your needs. You can therefore decide to invest in one or more of these shares or to help you research what you can or cannot invest in. There are many reasons why investors use these systems spanning from planning a strategy and improving the speed of their investment research. This could be mapping out a share that will suit your specific budget. This could be you filtering out for companies that are within a specific industry such as travel, energy, trade as examples. Altogether a stock screener removes the overwhelming feeling of not being sure which share to invest in. This system can speed up your decision-making process, allowing you to know what the best choice is for you. In the next section, we're going to be diving deep into all the benefits involved in purchasing a stock screener.
read more : topwebs
What Are The Benefits?
As mentioned in the previous sections, a stock screener is especially important for narrowing down and filtering your search. This way, you can only be seeing shares that are more likely to be successful for you to invest in as well as tick off all your boxes. You can also relax, knowing you are not overwhelmed with an exorbitant amount of choices with your investment search. This altogether will quicken the search process, allowing you to readily and speedily find shares that suit your specific requirements. visit here to know more information :  ynewsworld36
It is also important to use a stock screener to help you plan and map out how you are going to do your investments over time. You can see what's within your budget, what suits your needs, and what's out there in the share market at the moment.
click here for  more : globepredict