Running a company today requires you to resort to some strategies and techniques that are quite different from the ones people used in the past. Things are changing and we all have to stay up to date with those changes in order to even be able to succeed on today's market. Call centers, for example, have become quite popular these days and that won't seem to change any time soon. Of course, this concept has been around for a while already, but that doesn't mean that we should downplay its importance.
Anyway, you are by now probably familiar with the concepts of outbound vs. inbound call centers. This further means that you understand the importance of outbound calls. A successful strategy in this particular regard leads to getting your clients informed about the particular products and services that your company is offering and to figure out whether the prospects you're contacting actually need what you are offering and how you can meet their needs and requirements.
Nowadays, outsourcing outbound call centers is sort of becoming the standard procedure, and there must be a reason for it. Well, in fact, there are quite a few reasons why outsourcing these services can actually be a good move for you. If you're not sure how you might benefit from it, you should keep reading. I'll tell you about a few important benefits below and, of course, I'll also help you figure out what you should do with the goal of choosing the right firms to be your partner in this specific process.
Benefits Of Outbound Call Center Outsourcing
We are going to take things one step at a time here and, unsurprisingly, we're going to begin by talking about the benefits of getting these services from a third party. That way, you'll get to form your very own opinion on what this process would look like and whether it could actually be right for you. So, in few words, this will help you decide if you want to outsource or not.
Perhaps the first thing you should know here is that using outbound call center services provided by a third party usually turns out to be much cheaper than actually having your in-house staff call the potential prospects. If you are thinking about replicating the work that call centers do, let me tell you right away that it would cost you a fortune. These centers are filled with a huge number of well-trained agents and they operate 24/7. It would be impossible for you to hire enough people to do the same thing without this costing you a whole lot of money.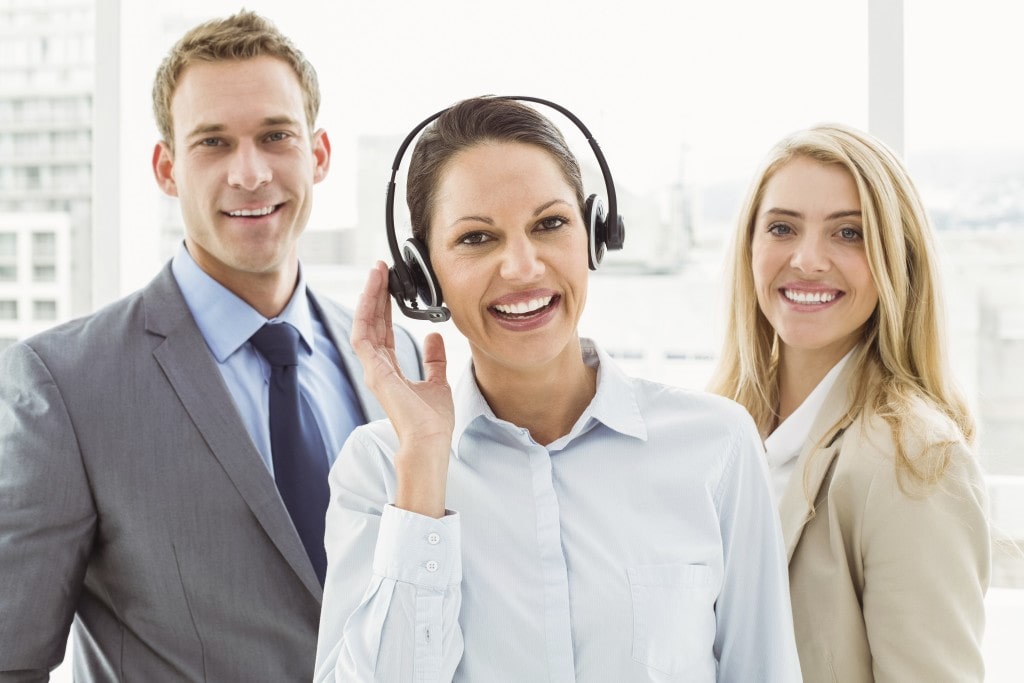 In addition to this being the cheaper option, it is also a more successful option. Basically, the agents working at these call centers are properly trained to call potential clients on your behalf and, the best part is, they have experience in your specific industry. This simply means that they will have much more success than your in-house staff that is trained and qualified to do completely different things.
When you decide not to bother your in-house staff with this, you will let them focus on doing the work that they know how to do. In turn, they will be more successful in their particular area of expertise, which will ultimately have a rather positive impact on your entire business. So, if you want to lead your company towards success, it would be best to let your in-house employees focus on their responsibilities, while getting the necessary outbound call center services from a company that employs agents qualified to do this.
How To Choose A Firm
The above are only some of the benefits that you should take into consideration when trying to decide if you want to outsource these services. If you've decided to do it, you will now have to learn precisely how to choose the right firm to provide you with what you need. In other words, you'll have to learn how to pick the right outbound call centers for you. There is a chance that you don't know how to do this, which is why I've decided to help you out with a few tips.
If you're still not sure how you can benefit from outsourcing, this could help you understand: https://www.businessblogshub.com/2017/07/how-your-business-can-benefit-from-using-an-outbound-call-center/
When trying to choose the best firm to provide you with these specific services, you will need to focus on checking a couple of important factors before hiring anyone. For starters, you'll need to make sure that you're hiring highly experienced companies, because you want the agents to know what they need to do in order to be successful at winning over your prospects. Apart from that, you also want the company to be trustworthy and reputable, and reading a few reviews could help you check that. Lastly, check the prices and do your comparisons before making your final choice.